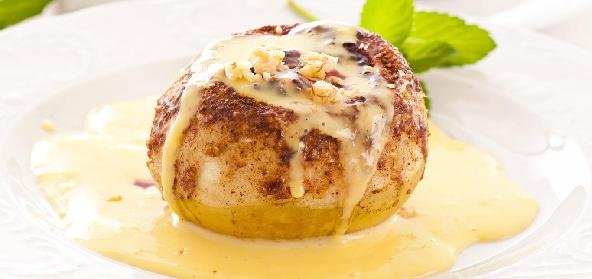 Ingredients:
• Apple – 6-8
• Maida – 2-3 tbsp
• Margarine (low calorie) – 3 tbsp
• Sugar-free (or equivalent) – 1 cup
• Cinnamon powder – 1 tsp
• 1 packet – readymade pastry
Method:
Peel and slice the apples and put in a large bowl.
Add the Sugarfree powder, maida and cinnamon powder and blend well.
Divide the pastry in half.
Roll both out in a circle.
Place one half in an oven-safe pie plate, fill with the apple mixture and dot with butter.
Cover with the other half of the pastry, using fingers to seal the edges.
Make several small slits on top and bake in a pre-heated oven at 400 degrees for about an hour or until golden brown.
Recipe courtesy of Vasantha Vijayaraghavan