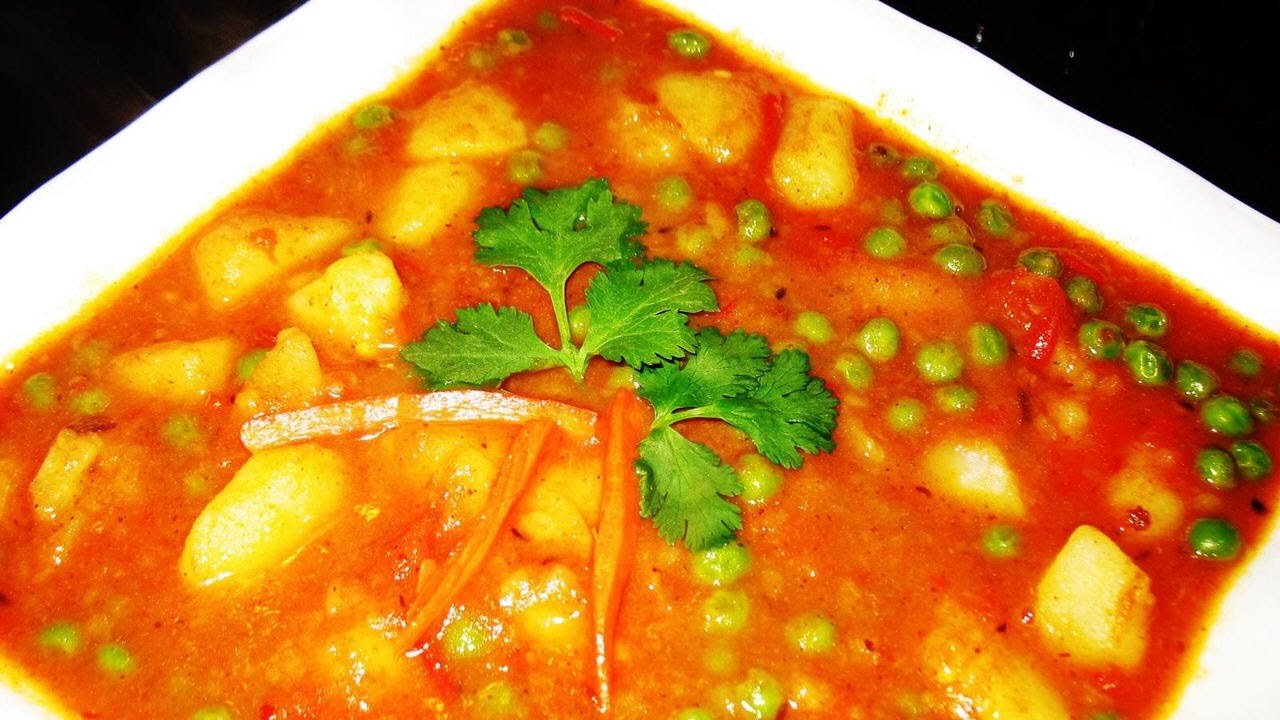 Aloo Matar or potato peas curry recipe is very easy to make rasoi dish. Potatoes are very common in Guajarati recipes. When you don't have green vegetables in your fridge, you can still make delicious meal for your family. Aloo Matar can be cooked on daily basis. Potatoes and peas cooked in spicy masalas with thick curry gives it a rich taste.
Ingredients
– 2 potatoes – peeled and cut out into 8 pieces
– 1 cup peas
– 3 tablespoon tomato puree
– Salt to taste
– 1/2 tablespoon turmeric powder
– 1 tablespoon coriander powder
– 1 tablespoon cumin powder
– 1/2 teaspoon red chili powder
– 2 cups water
– 1 tablespoon chopped coriander, to garnish
– 1/3 teaspoon garam masala powder
Grind to Make a Paste
– 1 large onion
– 1″ piece ginger
– 3-4 garlic flakes
How To Cook?
1. First of all cut the onions, garlic and ginger in medium pieces and grind it to a paste in the mixer with 2-3 tablespoon water.
2. In a pressure cooker add the onion-garlic paste and cook it on LOW ?ame for about 3-4 minutes till the water evaporates and it turns dry.
3. Then add tomato puree.
4. Add salt, turmeric powder, cumin powder, coriander powder and red chili powder and stir it for 2 minutes.
5. Now, add peas and potatoes to it and again stir for 2-3 minutes.
6. Add 2 cups water and pressure cook for 2 whistles. Remove from the heat.
7. Let the pressure drop by itself. Garnish it with garam masala and chopped coriander. Serve hot with chapatti or Phulka Roti.
Preparation Time: 10 Minutes
Cooking Time: 20 Minutes
Servings: 4 Persons