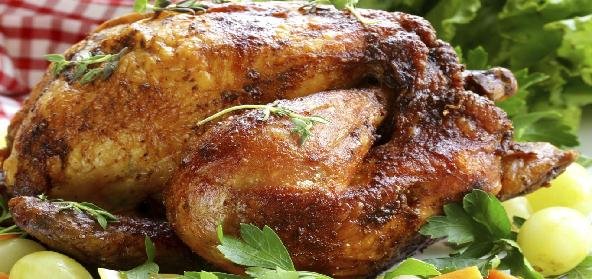 Ingredients:
• Chicken 1 kg
• Coconut, grated 2 tbsp.
• Garam Masala powder 2tsp
• Cinnamon 3 pieces.
• Cloves 2 nos.
• Onions, chopped 2 nos.
• Garlic 3 flakes.
• Ginger 1″ piece.
• Cumin seeds 1/2 tsp
• Coriander leaves A handful
• Onions, cut finely 2 nos.
• oil 2 tbsp
• Turmeric powder 1/2 tsp,
• Red Chilli powder, Salt as desired
• water
• bay leaves,
Method:
Boil the chicken with turmeric powder and 1/2 tsp of salt (do not add water to the chicken).
Grind together garlic, ginger, coconut and cumin seeds to a fine paste
In a vessel, heat oil and add bay leaves, cinnamon, cloves and add chopped onions and fry till brown.
Then add the ground paste and fry till brown
Add the boiled chicken, red chilli and water.
Fry the chicken until the gravy becomes thick.
Then add the garam masala and coriander leaves.
Recipe courtesy of Sirisha