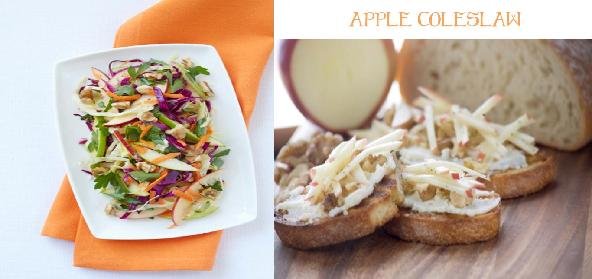 Ingredients:
• 450 gm – white Cabbage
• 1 medium Onion
• 2 apples, peeled and cored
• 175 gm – carrots, peeled
• 150 ml – mayonnaise
• 1 tsp – Celery salt
• Freshly ground pepper
Method:
Remove the outer leaves from the white cabbage and cut into wedges.
Remove and discard the stems.
Feed the cabbage wedges and the onion through the slicing blade of a food processor.
Change to a grating blade and grate the apples and the carrots.
Combine the salad ingredients in a large mixing bowl. Fold in the mayonnaise and season with celery salt and freshly ground black pepper.