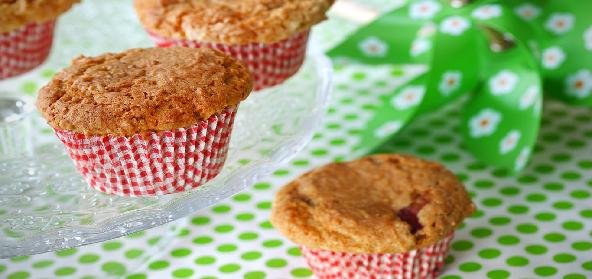 Ingredients:
• 1 cup – self raising flour
• 1 cup – all-purpose flour (or Wheat flour for a healthier version)
• 3/4 cup – fresh apricots, diced
• 1 – Egg (substitute with 1/4 cup – vanilla or plain yogurt for an Eggless version)
• 1 cup – castor Sugar
• 1/2 tsp – salt
• 1 tsp – ground Ginger
• 4 tbsp – dried Cranberries or Raisins
• 3/4 cup – Milk
• 1/4 cup – melted Butter
• 1 tsp – baking powder
Method:
Pre-heat oven to 400 degrees Fahrenheit and prepare muffins pans by greasing with non-stick spray.
In a large bowl, sift together the flour, sugar, baking powder, salt and ginger.
Combine egg, milk, melted butter and chopped apricots in another bowl.
Beat a little to combine everything together.
Now add this to the dry mixture and hand blend. Do not over-beat.
Fold in the cranberries and stir.
Spoon the mixture into the moulds and bake for 20 mins, until the tops rise and become golden.
Let the muffins cool in the rack for 10 mins. Then gently remove them from the moulds and transfer to a wire rack to further cool for another 5-7 mins.
Serve the deliciously soft muffins with a cup of tea.
Recipe courtesy of Mansi Desai