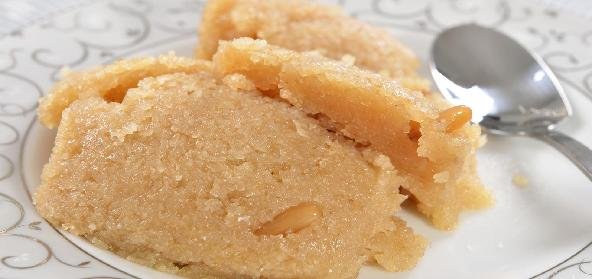 Ingredients:
• Rice flakes – 1/2 cup
• Sugar – 1/2 cup
• Ghee – 2 tsp
• Cashews – 5
• Cardamom – 1/4 tsp
• A pinch – Saffron
Method:
Heat the kadai with some ghee.
Roast the cashews and keep them aside.
Roast the rice flakes until golden brown in the remaining ghee.
Boil some water with saffron and add the flakes.
Let the flakes get cooked for few minutes.
Add sugar and cardamom to it.
Keep stirring until it becomes non-sticky. Add ghee if needed.
Add the roasted cashews to it.
Serve it hot.
Recipe courtesy of Sify Bawarchi