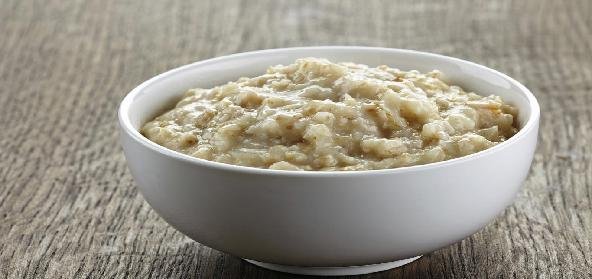 Ingredients:
• 1/2 cup – Bajra germ
• 2 to 2.5 cups – water
• salt – to taste
• 1 tsp – Ghee
Method:
Soak bajra germ well and keep for 10 minutes.
Gently strain the husky part with a strainer, saving the water.
Transfer back the water to the bajra germ.
Add salt and ghee.
Bring to a boil, stirring continuously, to avoid forming lumps.
Cover loosely and cook on very low flame.
Stir frequently and add more water, if required.
Takes about 40 to 45 minutes to cook well.
Take off from fire, add ghee and stir well.
Serve with hot milk and sugar.
Recipe courtesy of Saroj Kering