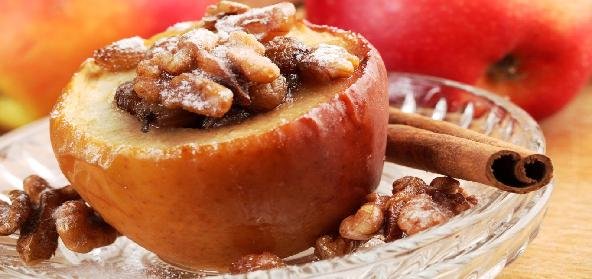 Ingredients:
• 2 – apples
• 1 – Banana
• 1 tsp – Low-calorie Sugar
• A pinch – Nutmeg powder
• A few drops – Lemon juice
• Juice of 1 Orange
Method:
Mash the banana.
Add the nutmeg, lemon juice and sugar.
Peel the apples and divide them into two.
Scoop out the centres.
Fill them with the banana mixture.
Pour the orange juice on top.
Bake it in a hot oven at 200 deg C for 20 minutes or until the apples are soft. Serve hot.
Recipe courtesy of Rehana Khatri