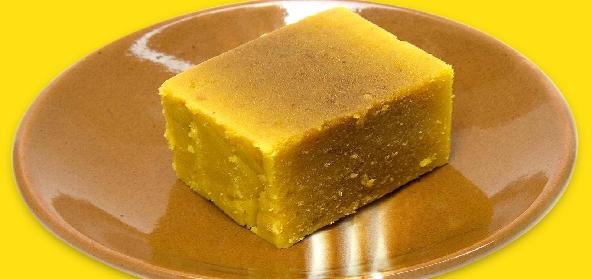 Ingredients:
• 4 tbsp – Milk powder
• 1 cup – powdered Sugar
• 1/2 tsp – powdered elaichi (cardamom)
• 1 cup – cashews
• 1 tbsp – Ghee
• A little Milk
Method:
Grind cashews in a blender till you have a fine powder.
Knead ground cashew with powdered sugar, milk powder, cardamom, ghee, and a little milk.
Knead till you get a thick buttery dough.
Roll out and cut into diamonds.
Bake in the oven till a light golden brown.
Recipe courtesy of Kiran