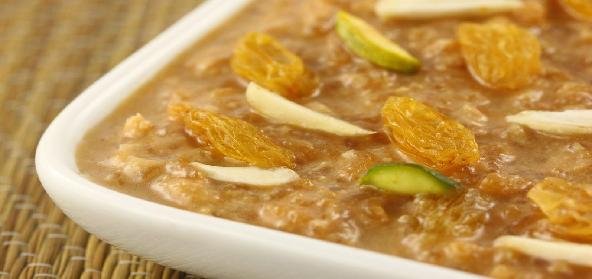 Ingredients:
• 60 g – Split Bengal gram
• 120 g – Coconut
• 100 g – Jaggery
• 5 g – Cardamom powder
• 20 g – Ghee
• 1 – silver Vark
• 5 g – Jeera goli
• Cashew nuts – a few
Method:
Soak Bengal gram for half an hour.
Extract coconut milk with the blender.
Boil Bengal gram in about 125 ml water till it becomes soft.
Add jaggery and blend well, until it melts.
Now pour the coconut milk into it and keep on fire till it turns thick.
Add ghee, sprinkle cardamom powder and blend well.
Put one silver vark, some jeeragolis and few cashews on top of the payasam for decoration and serve.
Recipe courtesy of Savita