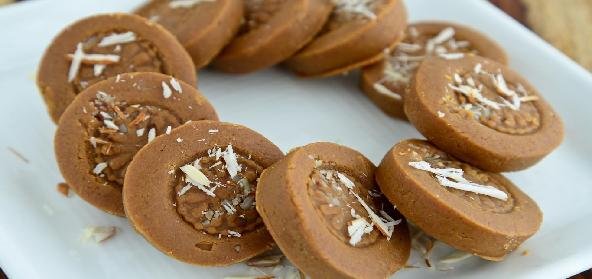 Ingredients:
• 1/2 cup – gram flour/besan
• 1/2 cup – Milk
• 1/2 cup – Ghee
• 1.25 cups – Sugar
Method:
Heat a kadai and put in all the ingredients.
Keep stirring on a low flame continuously.
The mixture starts hardening and you will also see the crystallisation of sugar beginning at the sides of the pan.
This is the right time to switch off the flame.
Stir the mixture 3- 4 times after switching the flame off and immediately transfer the mixture into a greased plate.
Level it and cut into desired shape when cooled.
Recipe courtesy of Nandhini Karthikeyan