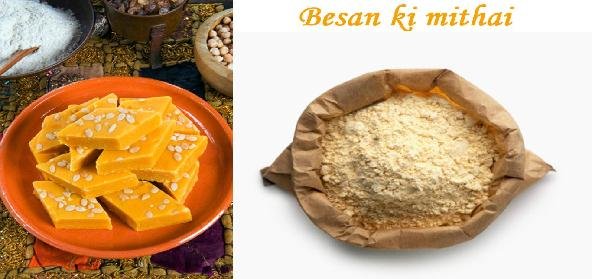 Ingredients:
• 500g gram flour (besan)
• 200g Ghee
• 350g ground Sugar
• 1 tsp Cardamom powder
Method:
Heat ghee and roast flour in it till pink on a low flame.
Add sugar and stir till blended.
Pat into a greased thali and cool.
Cut into squares and serve.