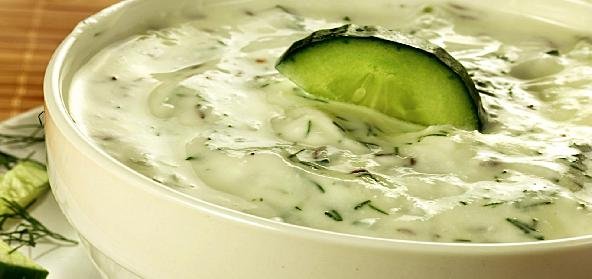 Ingredients:
• 2 tbsp – Besan (Gram flour)
• 4 tbsp – Curds
• 1 – Onion finely chopped: medium size
• 1 tsp – Jeera
• Salt As per requirement
Method:
Beat curds. You can add little milk while beating curds.
Add onion, salt and jeera to the above curds and mix well. Keep aside for 5 mins.
Now add besan little by little to curds and mix it continuously to avoid lumps. You can alter the quantity of besan to get the required consistency of raita.
Recipe courtesy of Alka