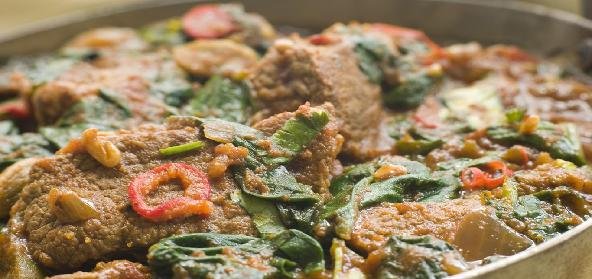 Ingredients:
• 1 kg- Mutton
• 150 gms- Onion sliced
• 100gms- Tomatoes chopped
• 12 sprigs- Spring onions
• 2 stalks Celery
• 3 tbsp- soya sauce
• a pinch ajinomoto
• 1″ cube- Ginger
• pinch of salt
• 1/2 cup- oil
Method:
Boil meat with a pinch of salt and ginger bits till the meat is tender.
Slice meat into julienne strips when it is cold.
Heat oil, add ginger and onions, keep stirring till the onion is transparent.
Add meat and rest of the ingredients except the tomatoes and greens.
Fry lightly till all the moisture is absorbed.
Just before serving add tomatoes and greens.
Recipe courtesy of Vibha