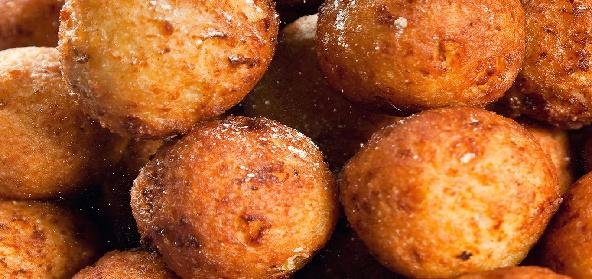 Ingredients:
• Bread with its edges cut – 4 or 5 slices
• Potato, cooked and mashed – 2
• salt
• Green chillies – 4
• Grated cheese – 1 cup
• Coriander leaves
• Sooji (maida) powder – 2 tbsp
• bread crumbs
Method:
Soak the bread slices. Take it out and squeeze the water out of it.
Mix the grated cheese, cut green chillies, required salt, cooked and mashed potatoes and bread and make a dough.
Make small balls and flatten them in the shape of your choice and dip it in the sooji powder mix (made with water). And then mix them in the bread crumbs and Deep Fried them in well heated oil.
Recipe courtesy of Sify Bawarchi