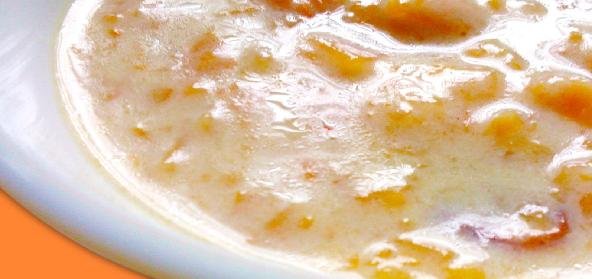 Ingredients:
• 1 litre Milk
• 4 slices Milk bread, crusts removed
• 1/2 cup Sugar
• 1 tbsp sugar, powdered
• 1 tsp icing Sugar
• 1/4 tsp Cardamom powder
• 10-12 strands saffron, crushed and soaked in 1 tsp hot Milk
• 10-12 almonds, slivered
• 10-12 pistachios, slivered
Method:
Spread bread slices on a plate and sprinkle powdered sugar and 1 tsp milk. Crumble, mix and gently make small marble-like balls.
Dust with icing sugar and keep them separate.
Place in refrigerator for 20 minutes or till required.
Put milk to boil and simmer for 15 minutes.
Add all ingredients, except the bread balls.
Boil for 2 minutes. Ensure it is hot to serve.
Just before serving, add bread balls and serve hot.
Recipe courtesy of Saroj Kering