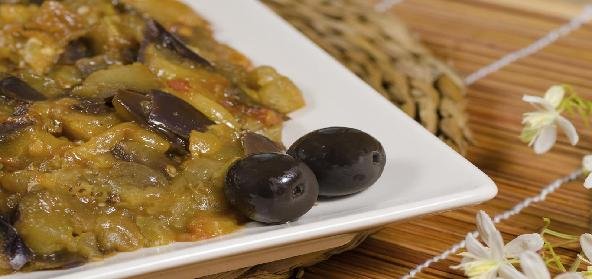 Ingredients:
• 1/2 kg – large Brinjals
• 2 – medium tomatoes, skinned and finely chopped
• 2 – medium onions, finely crushed
• 2/3 tbsp – oil
• 1 tsp – chilli powder
• 2 Cloves – garlic, crushed
• 1 tsp – green chillies, minced
Method:
Roast brinjals on the stove or in oven till tender.
Remove skin and mash well with a fork.
Heat oil and fry onions, till beginning to brown.
Add garlic, tomatoes, chilli powder, chillies and salt.
Mix well and fry for a few minutes, stirring occasionally, on medium heat.
Serve brinjal caviar on a toast, or use for making open sandwiches, with fresh bread.