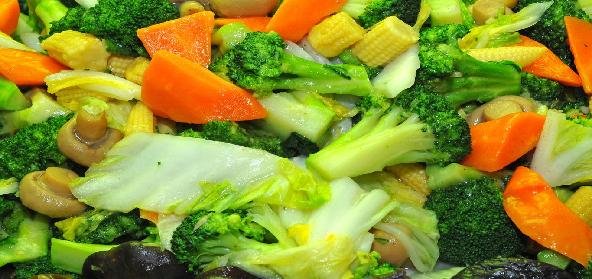 Ingredients:
• 1 head – Broccoli
• For seasoning:
• 1 tbsp – olive/canola oil
• 1 tsp – crushed red pepper
• 3 – Garlic Cloves
• 1 tsp – Cumin seeds
• Salt to taste
Method:
Wash the broccoli and cut into florets.
Place a pan on the stove and turn on the heat.
Add olive oil, cumin seeds, and crushed red pepper, and let the flavours infuse.
If you are using canola oil, wait till the oil heats up and then add the seasoning.
Once the crushed cumin and pepper start heating up, add minced garlic to the pan and stir till the garlic turns golden.
Now add the broccoli florets to the pan and give them a nice stir.
Cover the pan with a lid and let it cook for 2 minutes.
Remove the lid and give the florets a nice stir.
Add salt to the florets, stir one more time, and let it cook covered for 4 more minutes.
Turn off the heat and transfer the cooked broccoli to a serving dish.
This broccoli stir fry can be used as a side dish for hot rotis.
Recipe courtesy of Kiranmai Chaturvedula