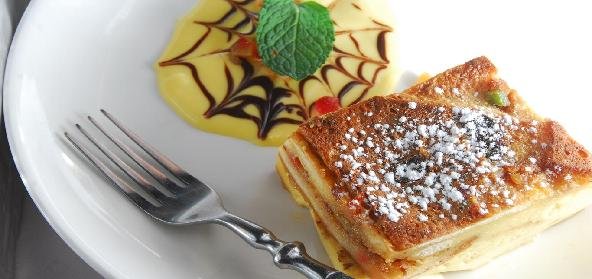 Ingredients:
• 16 slices – Milk bread
• 1/2 tin – condensed Milk
• 1 tin – Cream
• 2 big sachets – dream whip
• a handful of broken cashews (caramelised)
• Milk for dipping bread as required
Method:
Whip the three creams.
Spread some of the whipped cream in a square dish.
Place four slices of bread dipped in milk.
Again add some whipped cream. Continue the process until all the 16 slices have been used.
Finally spread the whipped cream on top. Put to chill for 3-4 hours.
When the chilling is done, tilt the pudding onto a plate. It would look like a cake.
Top with caramelized nuts. To add nuts to the sides, throw them hard so they stick.
Recipe courtesy of Rajula