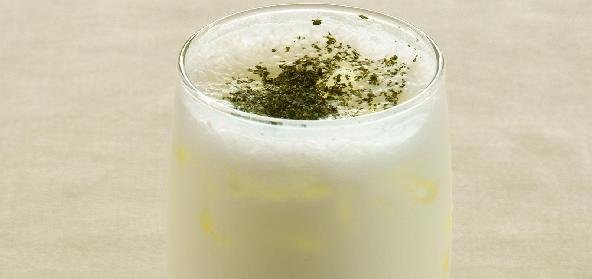 Ingredients:
• 500 ml – buttermilk (or 200 ml curd)
• 1/2 tsp – Cumin seeds
• 1/2 tsp – Mustard Seeds
• 1″ piece – Ginger
• 1 tbsp – Ghee or oil
• 1 stalk – Curry leaves
• 2 – Green chillies
• salt to taste
• 1 tsp – Cumin seed powder
• 1 tbsp – coriander
• 8-10 – Mint leaves
• 1 pinch – Asafoetida
Method:
Take buttermilk in a big vessel. If using curd, add 300-350 ml of water and blend with hand or electric whipper until smooth.
Crush the ginger and place it in a muslin cloth. Make a pouch of the ginger and dip in the buttermilk. Rub the ginger in it with fingers so that the juice mixes in the buttermilk and the fibre remains in the cloth.
Remove cloth. Pass one chilli, coriander and the mint leaves through a crusher.
Heat oil in a crucible and add the seeds, one chilli halved, curry leaves and asafoetida.
Pour into the buttermilk.
Add the crushed greens (paste of chilli and coriander), salt and cumin powder.
Chill and serve as a post-lunch digestive drink.
Recipe courtesy of Sify Bawarchi