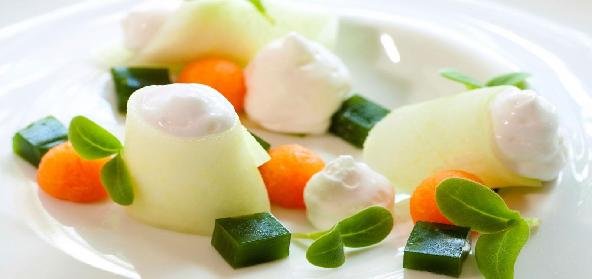 Ingredients:
• 250 gm – liquefied cantaloupe pulp
• 250 ml – water
• 125 ml – Sugar
• 1 tsp – Lime juice
Method:
Bring water to boil in a deep vessel.
Add sugar, stirring to dissolve it completely.
Cool to room temperature.
Mix in liquefied pulp and lime juice.
Mix well without allowing to froth.
Pour into ice cube trays and set till firmly frozen.
Before serving, let it stand at room temperature for 15 minutes.
Stir it till the ice is mushy.
Serve in paper cups.
Recipe courtesy of Saroj Kering