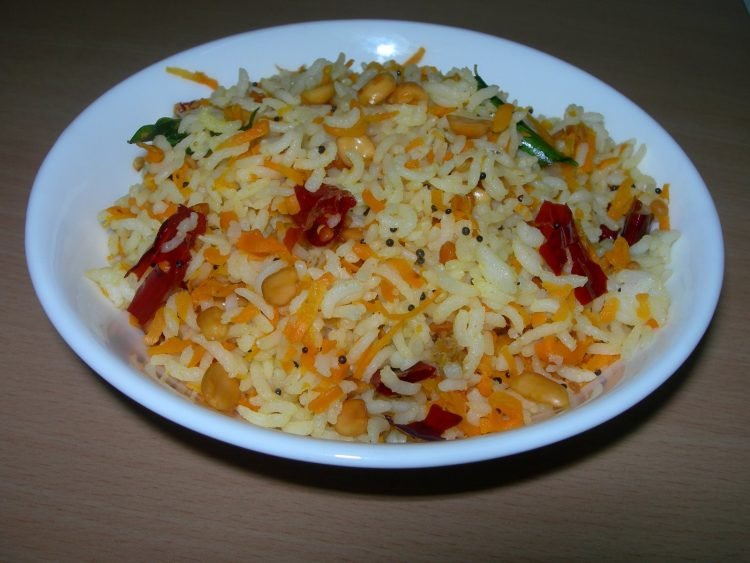 Rich and healthy rice cooked with carrot and dry fruits
Ingredients:
2 cups cooked rice
1 1/2 cups grated carrot
1/2 teaspoon cumin seeds
1 teaspoon garam masala powder
4 teaspoon ghee (clarified butter) or oil
1 teaspoon cashew nut
1 teaspoon raisins
Salt to taste
Method:
1. Heat oil in a pan and add cumin seeds.
2. When they crackle, add cashew nut and cook for a minute.
3. Now add grated carrot and cook for 2 minutes.
4. Finally add the cooked rice, resins, salt and mix well.
5. Cook for a few minutes over medium heat.
Cooking time: 20-25