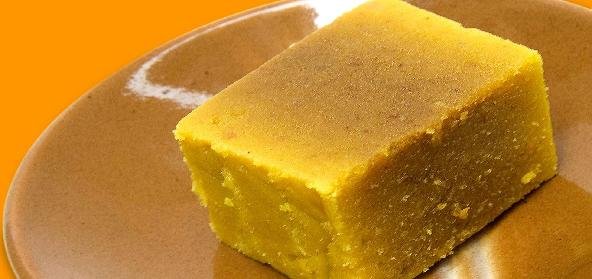 Ingredients:
• 1 cup – cashews
• 1 cup – Milk
• 1.5 cup – Sugar
• 3 – cardamom, powdered
• 4 tbsp – Ghee (or more if you wish)
Method:
Soak cashews in milk for 2 to 3 hours. Then finely grind them.
In a non-stick pan or in a heavy bottom pan add these with sugar, ghee and cardamom powder.
Stir till it gets thickened.
Pour mixture onto a plate greased with ghee.
Cut it into small pieces either as a square or diamond, or as you please.
Recipe courtesy of Mythili