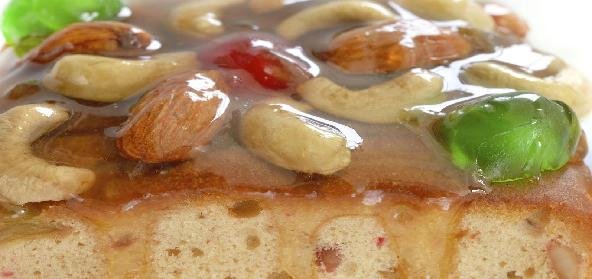 Ingredients:
• 250 g – Cashewnuts
• 2 liters – Milk
• 250 g – Sugar
• 50 g – Ghee
• 1 tsp – essence of rose
• silver foil
Method:
Put milk and sugar together on fire.
When the milk turns thick, put in the cashew nuts and cook till the mixture turns very thick and leaves the sides of the vessel.
Then start adding a little ghee at a time, till all the ghee is used up and absorbed by the cake.
Now put in the essence and remove from fire. Put the mixture in a greased thali.
Level the surface, cover it with foil and cut into any desired shape as you wish to after it becomes cold.
You may store it in an airtight container. It lasts for a week.