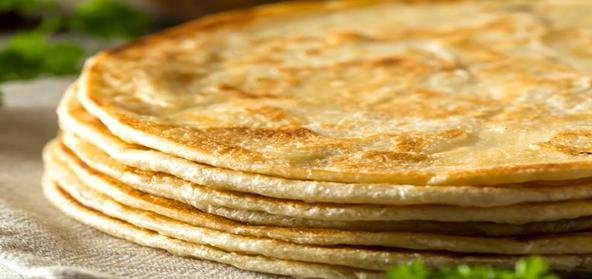 Ingredients:
• 4 cups – Wheat flour
• Salt
• Cheese slice
• Water
• Vegetable oil
Method:
Pre-preparation:
Sieve wheat flour with salt. Add water in it and mix it very well.
Make a smooth dough.
Method:
Make small rolls of dough.
Roll it like chapatti, put some oil in it and fold it towards centre till the edges meet. Seal the edges by pressing the chapatti.
Now again roll it like chapatti (around 8 inches in diameter).
Pre-heat tava on high flame.
Apply some oil on tava and put the paratha on it.
Cook both sides with oil at med-high flame.
Put cheese slice on one side on fold it along the diameter.
Apply some butter before serving.
Recipe courtesy of Bharti Agarwal