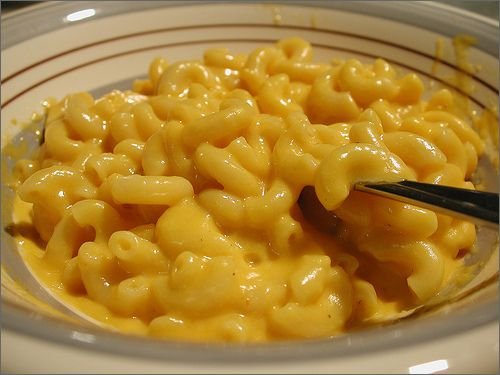 Tasty macaroni in white sauce and gorgonzola cheese. Optionally add diced roasted chicken, sausage or browned ground beef for a non-vegetarian version
Ingredients:
4 cups dried macaroni
3 cups white sauce
1 teaspoon black pepper
1/2 teaspoon red pepper flakes
1 cup gorgonzola cheese
1 1/2 cups chopped tomatoes
Salt to taste
Method:
1. Boil macaroni in lightly salted water for 8 to 10 minutes or until done. Drain and keep aside.
2. Heat the white sauce with gorgonzola cheese together, stirring continuously until the cheese melts completely.
3. Add boiled macaroni, chopped tomatoes and stir for a minute.
4. Season with the salt (gorgonzola sauce is salty enough), black pepper and red pepper flakes.
5. Place the mixture in a greased ovenproof dish, and bake in a preheated oven for 25 minutes or until bubbly and golden brown.