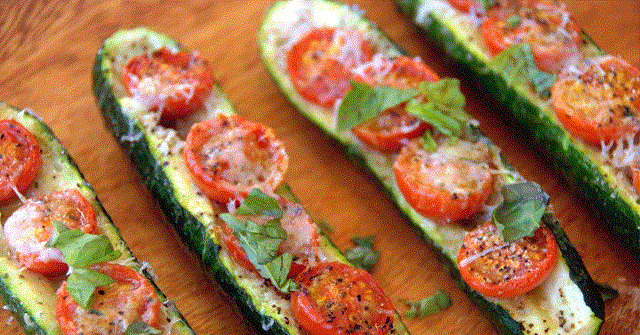 A yummy cheesy tomato boats recipe. A perfect salad recipe to fill your tummy.
Ingredients:
– 2 tomatoes
– 50 gm Paneer (grated)
– 1 teaspoon chopped coriander
– 1 tablespoon finely chopped onion
– 1/2 teaspoon grated ginger
– 3-4 peppercorns (crushed)
– Salt to taste
– a few olives (optional)
– Coriander leaves – to garnish
How To Cook?
1. Cut the tomatoes into two halves. Scoop out leaving the walls intact. Rub some Salt inside and keep them inverted for a few minutes.
2. Gently mix grated Paneer with all the other Ingredients.
3. Now, Stuff this mixture into the tomato shells and press well. Cut into 2 pieces with a sharp knife.
4. Garnish each boat with a slice of olive and a coriander and serve.
Preparation Time: 10 Minutes
Cooking Time: 20 Minutes
Servings: 4 Persons