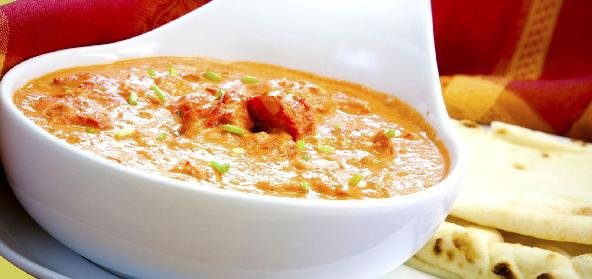 Ingredients:
• 2kg – Chicken (preferably boneless)
• 1.5 tbsp – Ginger-garlic paste
• 1 tbsp – Mustard Seeds
• 1 tbsp – Urad daal
• 5 – Whole chillies
• 1 stalk – Curry leaves
• 1/2 tbsp – Ginger
• 1 – Big Onions
• 1/4 tbsp – Crushed chilli
• 1/4 tbsp – Turmeric powder
• Salt to taste
• 4 tbsp – Shredded Coconut
• 2 tbsp – Cashew nuts
• 1 cup – Beaten Curd
• 1/4 cup – Flour
• 1/4 cup – Oil
• Coriander for garnishing
Method:
Make a paste of shredded coconut and cashews.
Mix curd and flour to a smooth consistency.
Wash chicken well.
Add ginger-garlic paste, salt, and enough water to cover the chicken.
Cook it.
Once well done, remove the broth (or use it for any other dish).
Take out the chicken pieces and fry them lightly in oil. Keep aside.
Put mustard seeds and urad daal in hot oil so that it splutters.
Add whole chillies, curry leaves, and ginger and stir.
Add finely cut onions and fry till light brown.
Add crushed chilli, turmeric powder, and coconut-cashew paste and saute till the oil separates.
Add curd-flour mix and 3/4 cup of water to the sauteed mixture and stir up to a boil.
Check for salt.
Add fried chicken pieces and simmer for a few minutes.
Garnish with coriander leaves and serve piping hot with rice, roti, or parathas.
Recipe courtesy of Albana