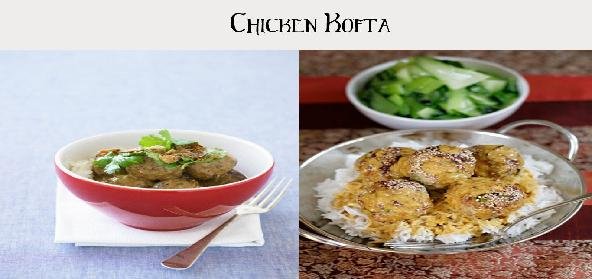 Ingredients:
• For Kofta:
• 250 gms (1 cup) – Chicken Kheema
• Bread slices
• 1 tbsp – green masala paste
• 1 tsp – Red Chilli powder
• salt to taste
• For gravy:
• 2 medium Tomatoes
• 1 medium Onion
• 8 to 10 black pepper
• One and a half tsp – Red Chilli
• oil as required
• salt to taste
Method:
For Kofta:
Mix all the ingredients together.
Roll them into ping pong size balls and keep aside.
For Gravy:
Heat oil. Add black peppers.
Fry finely chopped onions till light golden.
Add chopped tomatoes, red chilli powder and salt.
Add half a cup of water and cook for few minutes.
Blend the mixture together to a fine paste. Add the koftas and cook on medium heat till oil separates.
Serve hot with parathas.