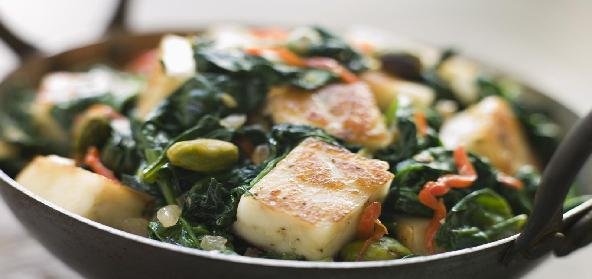 Ingredients:
• 500 g – Paneer
• 4 – big Capsicums
• 2 – Onions (big)
• Ginger
• Green chilli as per taste
• Tomato sauce
• chilli sauce
• soy sauce
• salt
• Turmeric
• all-purpose flour
Method:
Wash and dry paneer well.
Slice and soak in a thin paste made from all-purpose flour and water.
Fry the paneer slices in oil and keep them aside.
Cut ginger, capsicum, onion, green chillies into long, thin slices.
Now heat some oil in a non-stick pan and saute ginger till light brown.
Add onion, saute for some time and then add capsicum.
Fry the capsicum till brownish and cooked well.
Add the fried paneer and a few drops of soy sauce, tomato sauce, turmeric powder and salt.
Stir for a few minutes till raw smell disappears.
Recipe courtesy of Aneeta