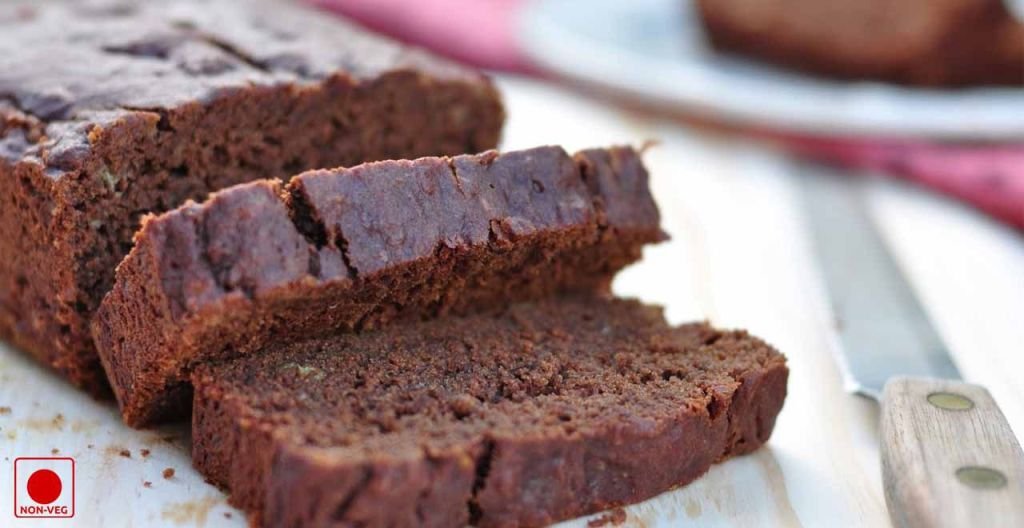 A different kind of banana bread recipe which is a combination of cocoa, ripe banana, chocolate chips, sugar and more. Make the chocolate banana bread at home and enjoy.
Ingredients
– 1 cup caster sugar
– 2 cup all-purpose flour
– 1/2 teaspoon baking soda
– 4 tablespoon coco powder
– 200 gm chocolate chips
– 4-5 ripe bananas
– 3 eggs
– 2 cup milk
– 100 ml soured cream
– 1/2cup toasted walnuts
– 1/4 teaspoon Salt
– 1/2 cup unsalted butter
– 1 teaspoon vanilla extract
How To Cook?
1. Preheat the oven at 176 C.
2. Apply butter on loaf pan.
3. In a large bowl mash the bananas. Whisk in melted butter, then add egg, brown sugar and vanilla to it.
4. Now, add baking soda, flour, coco powder, salt in a sifter and sift over it.
5. Stir it in a chocolate chips.
6. Gently scrape into the prepared pan and bake for 1 hours or until a skewer inserted into the center of the cake comes out clean.
7. let the pan cool for 15-20 minutes.
8. When it completely cool. Serve the Chocolate-Banana Bread.
Preparation Time: 15 Minutes
Cooking Time: 1 Hours