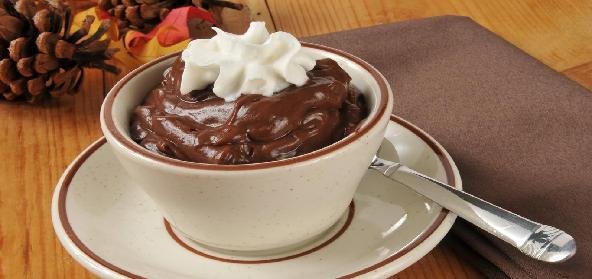 Ingredients:
• 2 cups – Milk
• 1/2 cup – Cream
• 4 tbsp – gelatin
• 4 tbsp – water
• 1/2 tbsp – vanilla essence
• 2-3 tbsp – cocoa
• 8 tbsp – Sugar
• 1 bar – Cadbury plain Milk chocolate
• Optional: a few glazed cherries, 1 party pack of vanilla ice-Cream or 1 cup of whipped sweetened Cream
Method:
Boil milk, sugar and cocoa together for 5 minutes. Adjust the sweetness and cocoa level. It should taste extra sweet. Cool it and then add the vanilla essence.
Sprinkle the gelatin over water in a small saucepan. Keep aside for 5 minutes. Warm over very low or indirect heat, stirring continuously. Do not boil.
When the gelatin dissolves completely, add to the milk. Stir the milk well and pour into individual bowls. Chill to set. When thick but unset, remove from the freezer.
Chip bits of half the chocolate bar, add some to each bowl and stir gently. Allow to set fully.
Decorate the top with a scoop of vanilla ice-cream and a cherry or pipe out some sweetened whipped cream. Grate the remaining chocolate and sprinkle on top. Serve chilled and set.
Recipe courtesy of Sify Bawarchi