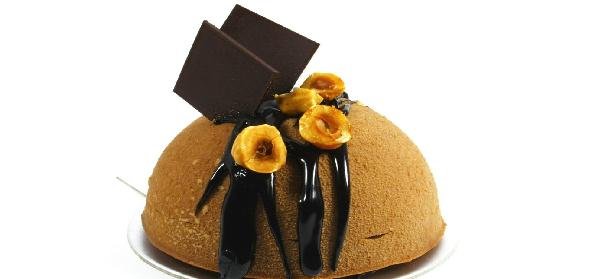 Ingredients:
• 1 – sponge cake
• 150 ml – Milk
• 1 – whole Egg
• 2 – Egg yolks
• 50 g – icing Sugar
• 20 g – gelatin
• 350 g – whipped Cream
• 100 g – melted chocolate
Method:
For the Base: Cut a thin layer of vanilla sponge and put on the base of the mould. For the Mousse Mixture: Soak the gelatine with 40 ml of cold water and keep on a side.
Take milk, egg yolk, whole egg and icing sugar in a heavy base pan and mix it with the whisk.
Keep the mixture on the top of the slow flame and start stirring it continuously to prevent the mixture from the burning.
When the mixture boils remove it from the fire and add white chocolate.
Melt the gelatine in the microwave or on the double boiler (Keep the bowl of the gelatine in the pan, add water to the pan and keep on the slow fire, when it melts remove it) add to the mixture.
Take a bigger bowl of the ice cubes and keep the cooked mixture on it and keep stirring to prevent the lump formation of the mixture due to the ice chilling.
When the mixture is cold add the whipped cream to it and mix it gently.
Pour the mixture in the dome shape mould and put this in the freezer for an hour.
Remove from the freezer.
For Garnishing:
Melt some chocolate and pour on a butter paper and spread it with the palate knife.
When it starts setting cut it in a triangle shape with a sharp knife and set it.
Take some strawberries and triangle of the white chocolate and garnish it.
Recipe courtesy of Sify Bawarchi