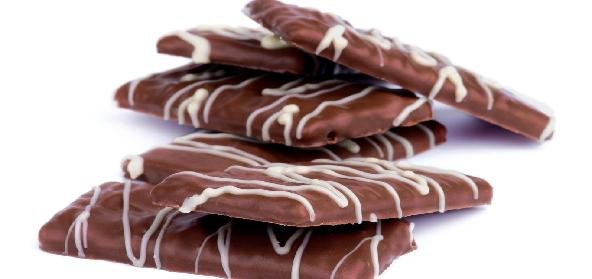 Ingredients:
• 500 g – Maida
• 300 g – Butter
• 400 g – Sugar
• 2 – eggs, beaten
• 1/2 tsp – salt
• 4 tbsp – cocoa powder
Method:
Beat the butter in a bowl until it's light and creamy. Add the sugar and continue to beat until smooth.
Mix in the cocoa powder, salt and beaten eggs.
Mix this with the flour and knead a soft dough.
Roll out the dough on to a lightly floured board to about half-inch thickness.
Cut out as many rounds as possible using a biscuit cutter or a bottle cover.
Gather the scraps, knead together and re-roll. Cut out more biscuits.
Put the biscuits on greased baking trays and bake on the centre shelf of a hot oven for 10-12 minutes.
Dust with icing sugar.
Recipe courtesy of Bridget White