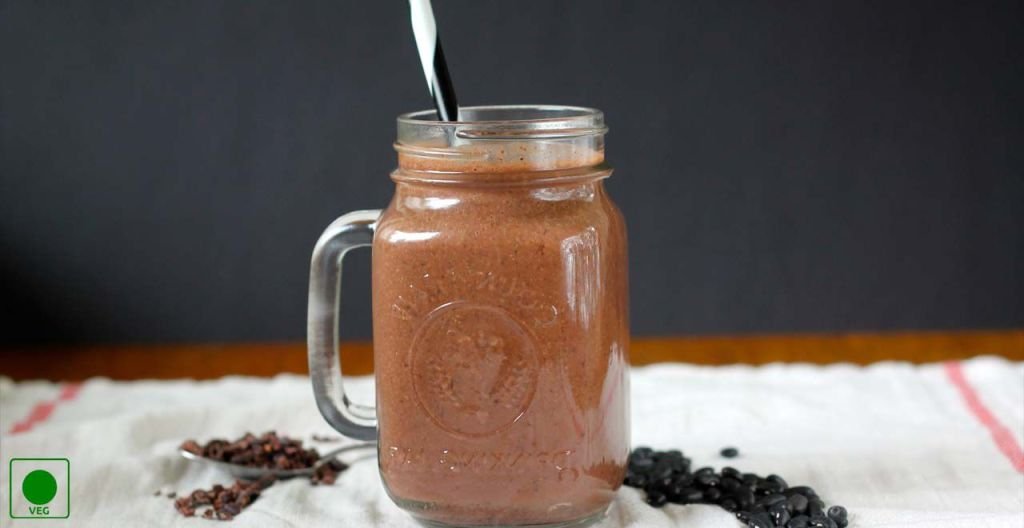 Chocolate nut swirl is one of the favorite and lovable smoothie in kids. This smoothie is not only kids' favorite but everybody likes it even elders too. This yummy and delicious smoothie made with chocolate hazelnut spread, milk chocolate and milk. To make your kids and their friends happy don't waste time and try this delicious recipe at your home.
Ingredients
– 3 tablespoon chocolate hazelnut spread
– 1 small bar milk chocolate
– 2 cups full-cream milk
– 2 tablespoon double cream
– 2 chocolate flake bar, for garnishing
How To Make?
1. In a small bowl and Put the chocolate hazelnut spread in it and add 2 teaspoon of milk. Stir well until smooth and glossy.
2. Now, chop the chocolate bar and add the remaining milk in a small pan then add the remaining chocolate pieces.
3. Heat gently and keep stirring until the chocolate completely dissolved.
4. Now, pour mixture into a jug.
5. Stir in the chocolate hazelnut spread and cream and mix it until its well blended.
6. Leave to cool for 10 minutes then place it in the refrigerator to chill.
7. Once it is chilled, pour it into long serving glasses and decorate it with chocolate flakes.
Preparation Time: 35 Minutes
Cooking Time: 15 Minutes