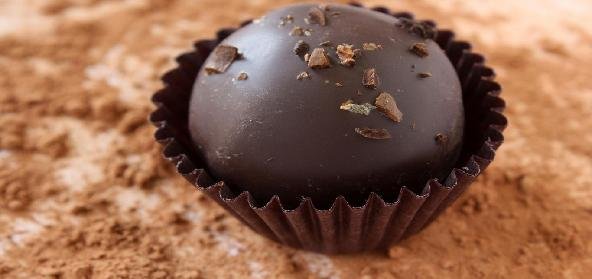 Ingredients:
• 227g – semisweet or bittersweet chocolate, cut into small pieces
• 3/4 cup (180ml) – heavy whipping Cream
• 2 tbsp (28g) – unsalted Butter
• 2 tbsp – alcohol (cognac, brandy, kirsch, rum, bourbon, etc.) (optional)
Method:
Place the chopped chocolate in a medium-sized stainless steel bowl. Set aside.
Heat the cream and butter in a small saucepan over medium heat. Bring to a boil.
Immediately pour the boiling cream over the chocolate and allow it to stand for 5 minutes.
Stir with a whisk until smooth. If desired, add the alcohol.
Cover and place in the refrigerator until the truffle mixture is firm (this will take several hours or overnight).
Recipe courtesy of Suresh Thampy