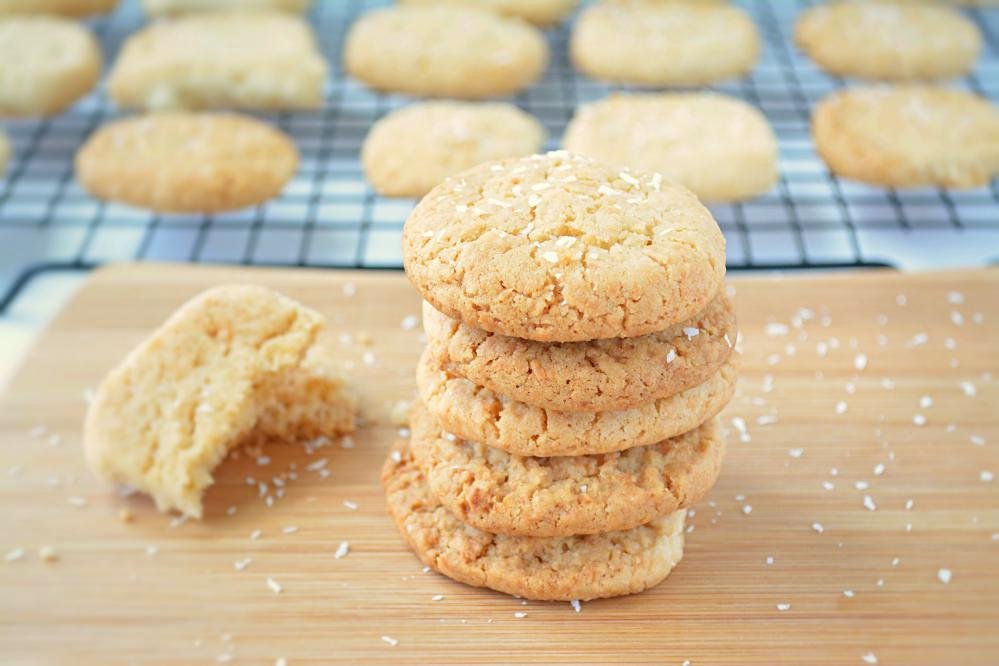 Delicious and crunchy coconut cookies
Ingredients:
2 cups (400 gm) maida (plain flour)
1/2 cup (100 gm) sooji or rava (semolina)
1 cup (200 gm) powdered sugar
1 1/2 tablespoon desiccated coconut
1/2 teaspoon baking powder
1 teaspoon rose essence
1 cup (200 gm) butter
Method:
1. Sieve maida, sooji and baking powder together and mix well.
2. Now beat, in a single direction, butter and sugar together thoroughly till it turns fluffy.
3. Add vanilla essence, coconut and beat a while.
4. Add maida mixture slowly, beating in circular motion in same direction as above, until the dough is smooth and all maida mixture is used up.
5. Divide the dough into small round balls of equal portions.
6. Sprinkle desiccated coconut on top of each piece.
7. Bake them on a greased tray for 25 minutes at 150°C, in a pre-heated oven.
8. After cooling store in air tight containers.