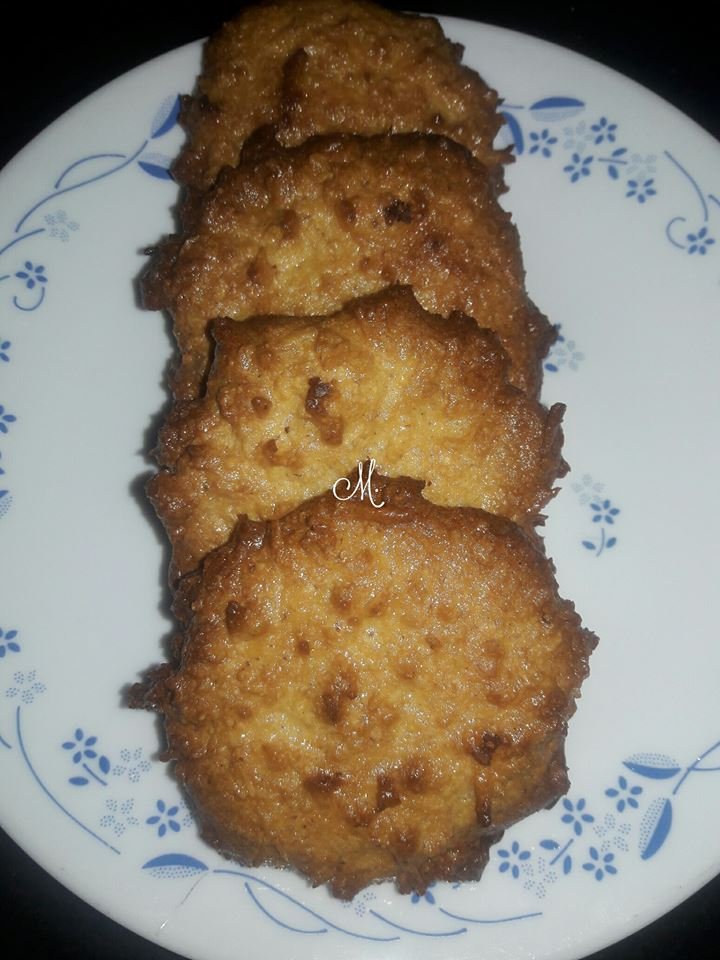 Ingredients:
-1 cup sweetened condemned milk
-1/4 cup milk
-1/4 cup all purpose flour
-2 1/2 cups desiccated coconut
-2 tbsp powered almonds
-1/4 tsp cardamom pd
-Pinch of soda
-Pinch of baking pd
-If d batter is watery use 2 tbsp rava
Method:
-Ina large bowl combine condensed milk n milk, whisking until blended… Add soda n baking pd to flour… Now add flour to blended mix…. Mix it properly
-Add coconut almond pd n cardamom pd
-If after combining all ingredients batter is watery thn add two tbsp of suji / rava
-Batter should be nc n firm
-Drop tablespoonful of dough about 1 inch apart and bake in preheated oven (180° C) until become golden around d edges ( will take approximately 20 mins)
-Let cool them for abt 10 min.
-Don't try to remove d macaroons fm tray once it is out d oven.
-It will harden by itself…… For Cookie I hv flattened d drop by using a spoon..n baked little more.