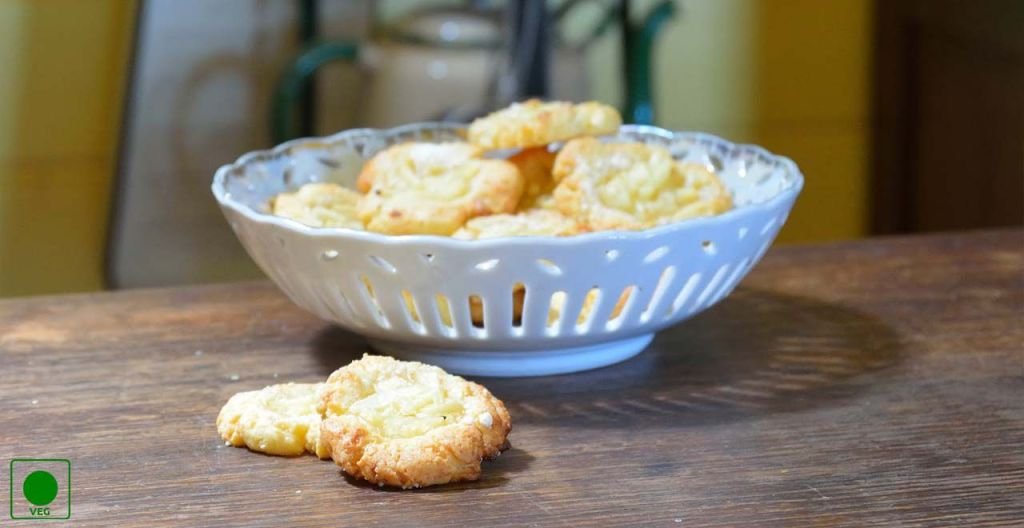 Coconut Pineapple burfi is a delicacy of Indian sweet dish which is most widely popular. Here I'm bringing you an exclusive and exotic type of coconut burfi that is superbly tasty with the flavour of pineapple. This mellow recipe is made with very few Ingredients like scraped coconut, canned pineapple, ghee, cardamom powder and sugar. Try this tempting and toothsome recipe today.
Ingredients
– 2 cups scraped coconut
– 2 tins pineapple pieces
– 2 tablespoons ghee
– 1 cup sugar
– A pinch of cardamom powder
– 2 tablespoons powdered sugar
– Saffron strands, for garnishing
How To Cook?
1. Grease the plate or tray with ghee first and set aside.
2. Heat ghee in a pan and add coconut to it and saut? it for a while over MEDIUM-LOW heat.
3. Meanwhile, grind the pineapple pieces and add this to the coconut and mix well.
4. Add sugar and stir well till the sugar dissolved.
5. Then add cardamom powder and mix it again and cook till all the moisture is absorbed.
6. Now, add powdered sugar and mix well. Transfer this coconut mixture to prepared tray and spread it evenly and smooth out the surface. Let it cool for a while.
7. Once it cooled cut into square pieces and garnish each piece with a saffron strands and serve.
Preparation Time: 5-10 Minutes
Cooking Time: 15-20 Minutes