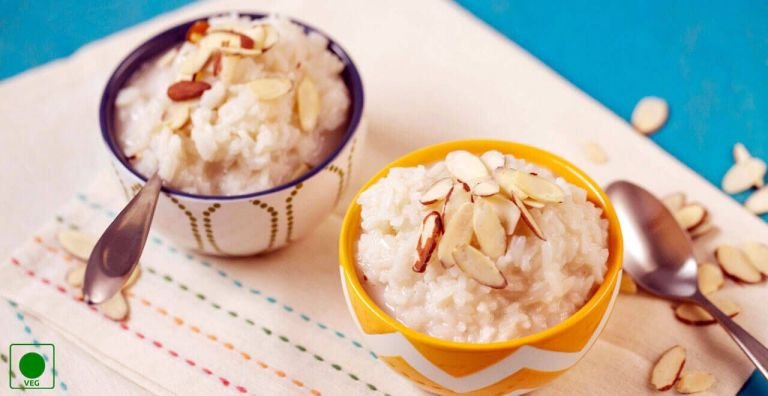 Coconut rice is one of the most favorite dish among the South Indians. It's a perfect healthy recipe for kids' lunch box. Indian coconut rice is also known as thengai sadam. In South India, it is also made during the special festivals like Navratri, Pongal to serve as a Prasad to the god/goddess. Coconut rice is very easy to make and can be made in lesser time. You just required a fresh grated coconut, rice, curry leaves and other Indian spices that give?the delicious taste to the rice. Coconut rice can be served with the simple curry or yogurt. Learn how to make coconut rice.
Ingredients:
– 1 cup rice
– 1 piece mace
– 2 cinnamon sticks
– 1 tablespoon oil
– 1 pod black cardamom
– Sato to taste
– Water, as required
– 1 cup coconut milk
– 3-4 cloves
– 1/2 teaspoon black pepper
– 2 tablespoon garlic paste
– 2 tablespoon ginger paste
– 3-4 green cardamoms
– 1/2 bowl grated fresh coconut
– 1 onion, thinly sliced
How To Cook?
1. Properly wash the rice and in a bowl soak it with required water for 30 minutes.
2. In a deep pan, add oil and heat it over MEDIUM heat.
3. Then add cinnamon, mace, black pepper, cloves, black andamp; green cardamom and cook them for 2-3 seconds.
4. Now, add onions and ginger-garlic paste to the pan and saut? them till it turns golden brown.
5. Once it's ready, add coconut milk and grated coconut to the mixture and mix well.
6. Cook the mixture for 5 minutes. When the fat starts separating from the mixture, add salt and water to it.
7. Now, drain the water from the rice and add the rice into this coconut mixtures and cook the rice for 5-10 minutes.
8. Once the rice is cooked, turn of the heat and remove the pan from the flame.
9. Keep aside the rice to slightly cool.
10. Serve hot coconut rice with basic curry or Curd.
Preparation Time: 10 Minutes
Cooking Time: 20 Minutes
Servings: 2 Persons