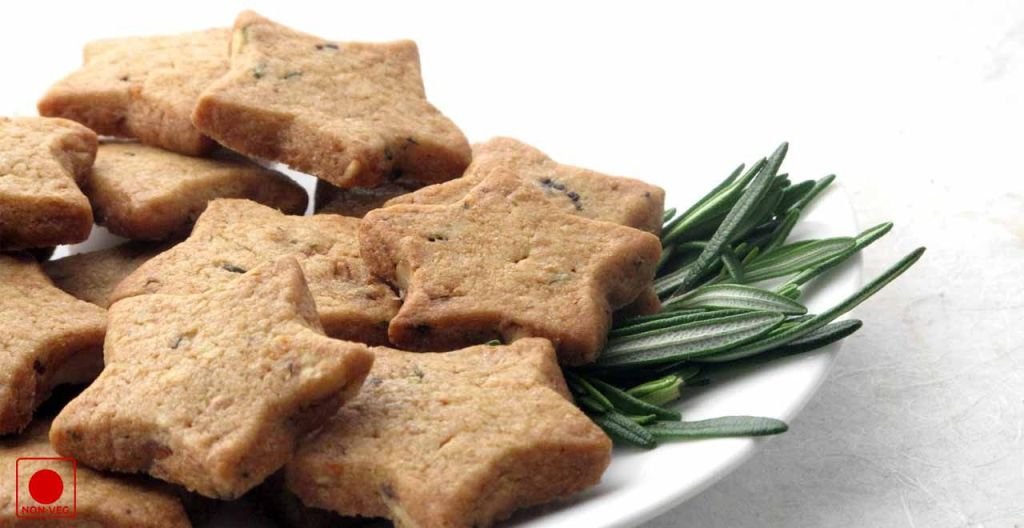 For a coffee lovers, a cookies with coffee and walnut. These delicious crunchy coffee walnut cookies are very easy and less time consuming recipe. Delicious buttery and ground coffee gives different taste to the cookies.
Ingredients
– 1 1/2 cup all-purpose flour
– 1/2 cup walnut halves
– 1 cup raw can sugar
– Salt to taste
– 1 teaspoon vanilla extract
– 1 teaspoon freshly ground coffee beans
– 1 stick butter
How To Cook?
1. In a food processor bowl add flour, sugar, walnuts and salt to it and beat it until the walnuts finely ground with the mixture. Then add ground coffee and blend the mixture the mix them well into each other.
2. Now add butter to the mixture and beat till it the mixture. Then add vanilla extract to it and again beat the mixture until the dough begins to clump up.
3. Now, remove the dough and make a small balls from it then slightly press it with your hands.
4. Then put the dough on parchment paper and roll it out of size of two inches in diameter. Press the ends of the roll to square them off then wrap the rolled dough into the parchment paper and cover it with plastic wrap and place it into refrigerator to chill for 2-2.5 hours
5. Preheat the oven at 170 C.
6. Now, slice the dough into 1/4 inch rounds and put it on the baking sheet with parchment paper. Add one coffee beat on the center of each cookie.
7. Now, bake the cookies for 15 minutes in oven. When the cookies turns golden brown in color remove it from oven and let it cool.
8. Once the cookies becomes cool remove it from the baking tray and its ready to serve.
Preparation Time: 15 minutes
Cooking Time: 50 Minutes
Servings: Makes 15-20 cookies