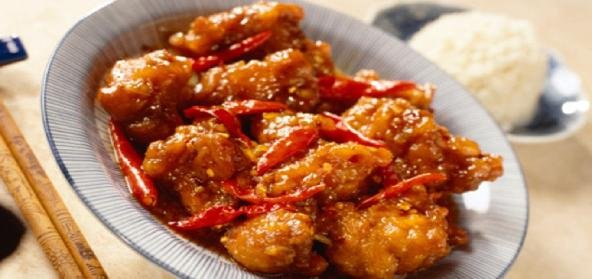 Ingredients:
• 1 – whole chicken, cut in small pieces
• 6 Cloves – Garlic
• 6 – small potatoes, peeled
• 6 – small onions, peeled
• 2 – Bay Leaves
• 1 – carrot, sliced in roundels
• 1 – stick celery, sliced
• A few sprigs parsley, chopped
• 1/2 bottle – any sweet red wine
• Salt to taste
• Olive oil
• Some brandy to flambe
Method:
Take a non-stick pan with lid. Heat olive oil and quickly fry the chicken pieces till light brown.
Then add the bay leaves, garlic, onions, potato, carrots and the celery.
Give a good stir and reduce heat.
Allow the juices of the chicken and the vegetables to mix together.
After about 5 minutes, take the brandy and flambe the ingredients in the pan.
After the fire dies down, pour in the wine, stir well, add salt and cover.
Cook on low heat for about 20 minutes, till the chicken is tender and the sauce takes a really rich, dark colour.
Sprinkle with the parsley.
Recipe courtesy of Kaniska Chakraborty