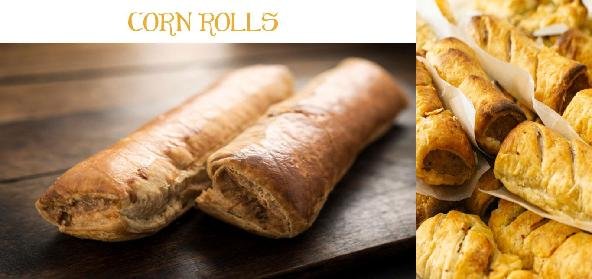 Ingredients:
• 10 bread slices
• 2 tbsp – plain flour
• oil for deep frying
• For the Filling:
• 1 teacup canned sweet corn, Cream style
• 1 onion, chopped
• 1 green chilli, finely chopped
• 1 tsp – soya sauce
• 1/4 tsp – ajinomoto powder (optional)
• 2 tbsp – oil
• pepper to taste
• salt to taste
• To Serve:
• 1 tsp – chilli sauce
Method:
For the filling: Heat the oil and fry the onion and green chilli for 1/2 minute.
Add the sweet corn, soya sauce, Ajinomoto, salt and pepper.
Mix well and cook till the mixture becomes dry. Cool.
How to proceed: Steam the bread for one minute and roll out with a rolling pin so that it becomes thinner.
On the corner of each slice, spread a little filling and roll into cylinder shape.
Make a paste of the flour with 2 tablespoons of water.
Seal the edges of the rolls from all sides with a little flour paste.
Deep fry in oil until golden brown.
Cut each roll into two.
Serve with chilli sauce.