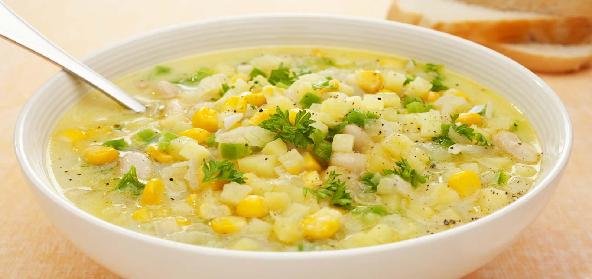 Ingredients:
• 1 pack frozen Corn
• 3-4 green chillies, chopped
• 1/4 inch Ginger
• 1 red onion, finely chopped
• 2 tsp Ghee
• 1 tsp Mustard Seeds
• 1 tsp Channa dal (Bengal gram dal)
• 2 tsp Lemon juice
• 1/2 tsp Haldi (turmeric powder)
• A few Coriander leaves chopped
• Salt to taste
Method:
Thaw the corn and grind well. Spread it in a plate and microwave for 4 minutes.
Heat ghee in a pan. Add mustard seeds and let it pop.
Add channa dal, fry it golden, add green chillies, onion and ginger.
Saute well and add haldi and salt.
Fry till onions turn transparent.
Add microwaved ground corn and fry till light golden.
Add coriander leaves . Remove from fire.
Add lemon juice and serve hot.
Recipe courtesy of Padma