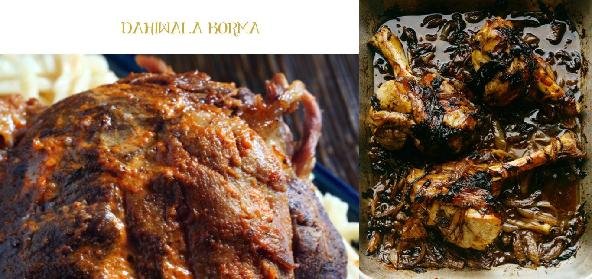 Ingredients:
• 1 kg – mutton, cubed
• 1 cup – Yoghurt
• 3 onions, ground
• 1 tsp – ginger-garlic paste
• 2 Bay Leaves
• 1 tsp – Sugar
• 1 tsp – whole Garam Masala (cloves, cardamom, cinnamon)
• 5 tbsp – Ghee
• Salt to taste
Method:
Add ground ginger-garlic paste to the curd and beat well.
Marinate meat in the curd for 1 hour.
Heat a pressure cooker and add 5 tbsp – ghee.
Add ground onion and bay leaves and the masalas.
Fry for a few seconds.
Add the marinated meat and simmer slowly till cooked.
Add salt to taste and simmer.
Do not add water. If required, just sprinkle a little water towards the end.
Serve hot with a trickle of ghee poured over the korma and sliced onions.