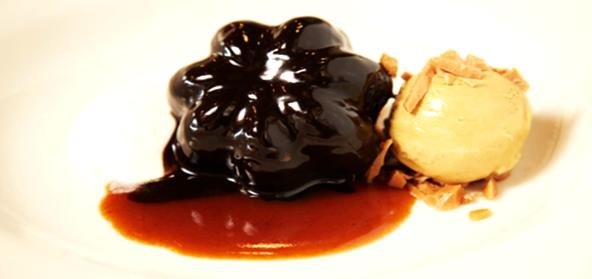 Ingredients:
• 170 gms. date paste
• 250 ml. water
• 100 gms. maple syrup
• 60 gms. Butter
• 170 gms. Brown sugar
• 2 eggs
• 170 gms. plain flour
• 5 gms. baking powder
Method:
Mix flour and baking powder. Keep aside.
Mix date paste, water and maple syrup in a saucepan. Bring to a boil.
Mix in butter and sugar and stir until creamy.
Add eggs, one at a time, and beat well. Add half the flour mixture and mix well.
Now add the remaining flour mixture and mix well again.
Transfer into a greased mould.
Place mould in hot water and steam for 2 hours.
Invert on a plate and serve warm.