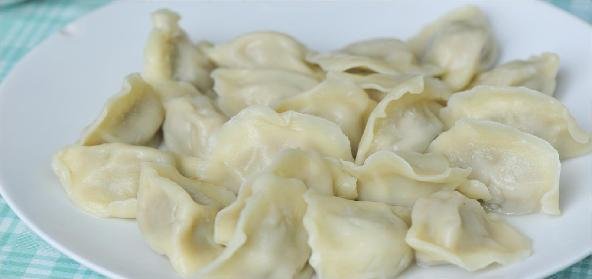 Ingredients:
• For stuffing:
• 250 g – Coconut (grated)
• 250 g – Jaggery
• 1.5 tbsp – sesame
• 1 tbsp – Ghee
• For modak base:
• 400 g – Maida
• 3 tbsp – oil
• Salt to taste
Method:
Make a soft dough of the flour by adding oil and salt.
Heat ghee in a vessel. Add jaggery, coconut and sesame seeds to it.
Keep stirring continuously on a medium flame till the jaggery dissolves and a sticky mixture is formed.
Allow it to cool for 30 minutes.
Make small balls of dough and roll it into circles of 3-4″ diameter.
Put the stuffing inside and pack it by shaping it like a cone on top.
This is the modak.
Take oil in a kadai and deep fry till it turns brown.
Serve hot or cold.
Recipe courtesy of Swati