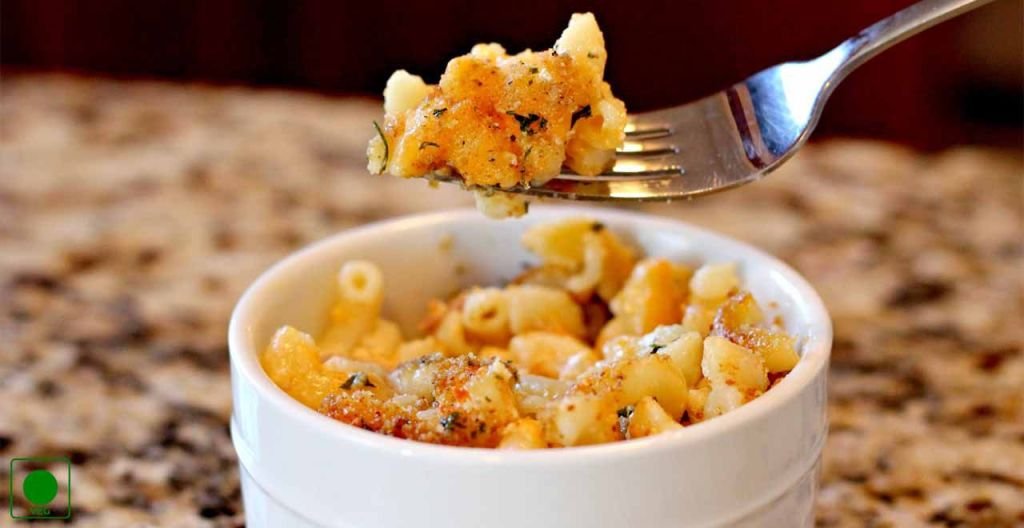 Macaroni cheese is also known as ?Mac andamp; Cheese? in America. This dish is very rich and super yummy to have it. This creamy and cheesy dish is great side dish for any entr?e. In this dish, the macaroni is coated with buttery and creamy sauce, seasoned with spices and sprinkled cheddar cheese over the top of the macaroni. These baked macaroni andamp; cheese recipes will be favourites in kids of all ages. Enjoy!
Ingredients
– 7 ounces macaroni
– 1/4 cup butter
– 3 tablespoons all-purpose flour
– 2 cups milk
– 1(8 ounces) package cream cheese
– 1/2 teaspoon salt
– 1/2 teaspoon black pepper
– 2 teaspoons Dijon mustard
– 2 cups shredded cheddar cheese
– 1 cup dry bread crumbs
– 2 tablespoons butter
– 2 tablespoons chopped fresh parsley
How To Cook?
1. Preheat the oven to 200 C.
2. In a large pot, bring lightly salted water to boil.
3. When the water starts boiling add macaroni pasta to it and cook it for 8-10 minutes or until al dente and then drain the access water.
4. Put a sauce pan over MEDIUM heat and melt the butter and stir in flour and cook it for a minute or until smooth and bubbly and stirring occasionally.
5. Now, mix in milk, cream cheese, Dijon mustard, pepper and salt then continue cooking until the sauce is thickened.
6. Now, add cooked macaroni and cheddar cheese to it and mix well.
7. Pour this macaroni and cheese mixture to the casserole dish.
8. In a small bowl, mix together butter, bread crumbs and parsley then spread this over macaroni and cheese mixture.
9. Bake it for 15-20 minutes or until golden brown. Serve it.
Preparation Time: 15 Minutes
Cooking Time: 45-50 Minutes