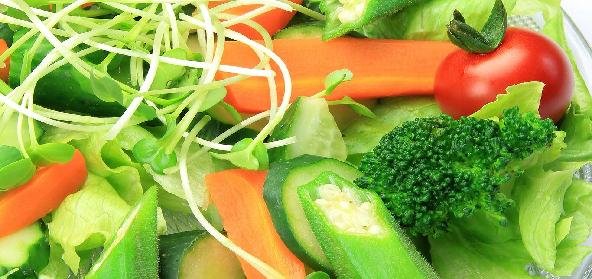 Ingredients:
• 2 cups whole moong sprouts
• 2 tbsp Spring onions
• 1 cup diced Cucumbers
• 1/2 cup deseeded and chopped Tomatoes
• 1/2 cup assorted capsicum, chopped
• For Garnishing:
• 1 tbsp chopped Coriander leaves
• For Dressing:
• 1 tbsp Olive oil
• 1 tsp crushed Garlic
• 1/2 tsp Sugar
• pepper to taste
• salt to taste
Method:
Mix together all the ingredients except those for the garnishing and dressing.
Take a small bowl and mix together all the ingredients for the dressing.
Just before serving, pour the dressing over the salad.
Garnish with coriander leaves.
You can even serve this salad on cabbage leaves.