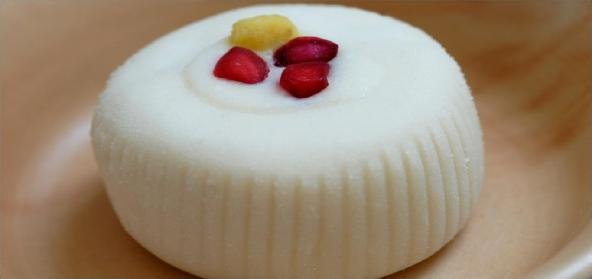 Ingredients:
• 600 gm grated Bottle Gourd
• 100 gm almonds, blanched and sliced
• 500 gm Ghee
• 450 gm Sugar
• 400 gm water
• 1/2 gm saffron, dissolved in 1 tbsp Milk
• 2 tbsp rose water
• 1 sheet silver warq for decoration
Method:
Heat the ghee in a kadai. Add the grated bottle gourd (with water squeezed out) and saute for 3 to 5 minutes on a medium hot fire.
Add the sugar and cook till it melts.
Toss in the almonds and then add the water.
Cook continuously till the mixture begins to harden.
Add the saffron and rose water and mix well.
Transfer to a greased tray and set it out like barfi.
When cool, decorate with the silver warq sheet.
Cut into diamond shapes and serve.